Introduction
Join us for AmCham Shanghai's 2021 Talent Acquisition & Employer Branding Fair on October 29. This event will bring together companies that specialize in HR outsourced services such as staffing solutions, executive search, and employer branding.
The fair will be an opportunity for HR practitioners to meet HR service providers and to learn about the many resources available to them. Attendees will also have the chance to join roundtables where they will be able to learn more about specific issues that may concern their departments.
上海美国商会诚邀你参加将于10月29日举办的人才招聘及雇主品牌展示会。本次活动将邀请人力资源外包服务企业前来进行展示,覆盖的职能包括人员配置解决方案、高级人才寻访以及雇主品牌管理。
本次展示会是人力资源从业人员与人力资源服务供应商建立联系的绝佳机会,并能够通过他们了解各类可使用的服务资源。当天还会举办多场圆桌会议,探讨与薪酬、福利相关的具体议题,为人力资源从业人员提供对日常工作有帮助的信息及建议。
Up to 20 different HR service providers will be joining the fair as exhibitors.
现场将有近20家人力资源外包服务企业参与展示。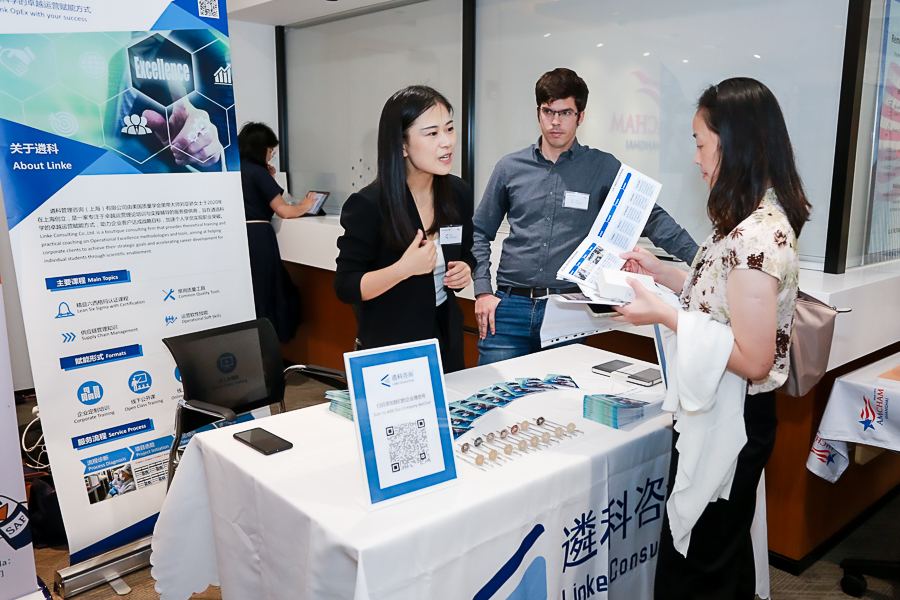 Roundtable Discussions (parallel to the fair)